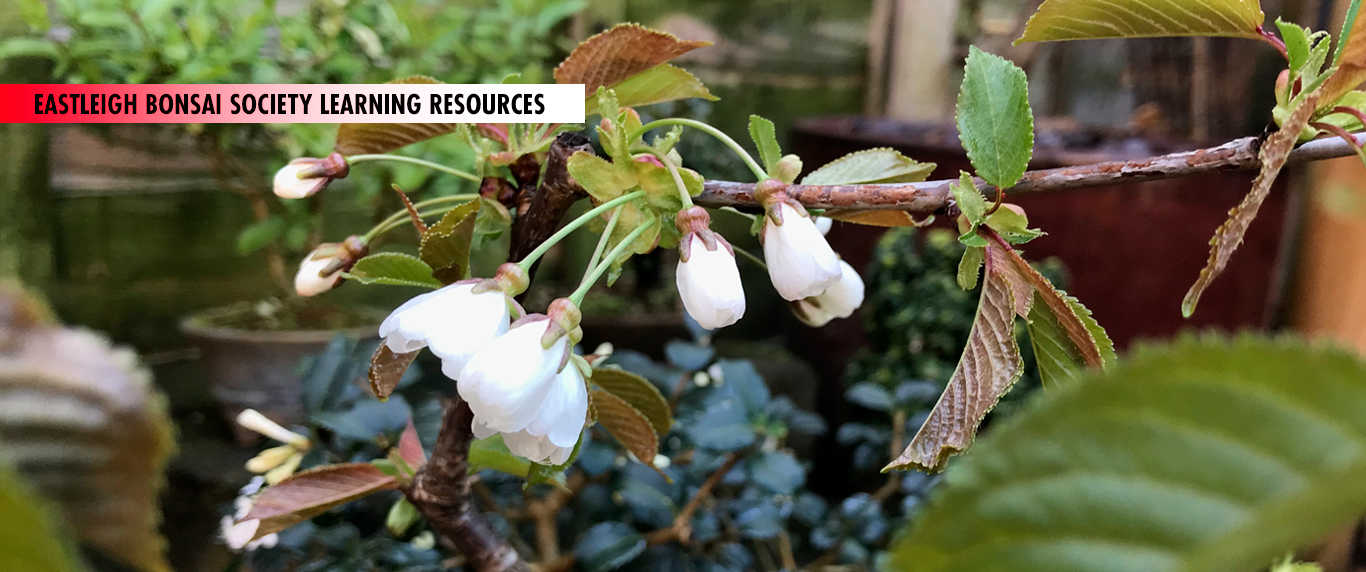 Eastleigh Bonsai Society is an ideal place to share knowledge and experience.
Several of our members have been developing trees for several years
and are more than happy to pass along what they know.
Click on the links below to see some of their papers and presentations.
It's all about growing. Together.