OUR PRIVACY POLICY
Thank you for taking the time to carefully read our Privacy Policy. It is important for all of us that you understand how much we value and wish to protect the private information you choose to share with us. In the same way that we as individuals would not appreciate this sort of information being misused, we respect your privacy in how we collect, store, and allow your information to be used.
This policy sets out how we will make use of the information you provide us and the measures we take to protect it.
We will treat all information that you provide in writing, through our website or by email, in a manner that is consistent with this policy.
WHO WE ARE
This Website is presented by EASTLEIGH BONSAI SOCIETY. 
Eastleigh Bonsai Society is a based in Eastleigh, Hampshire, where we help our Members develop their understanding of bonsai.  Bonsai is an approach that combines art, craft, hobby, horticulture and science to allow individuals to grow small trees; these bonsai acquire an air of presence and age, thereby creating the illusion of an old tree set in its landscape.  We meet regularly to share knowledge on developing our bonsai. We also present our bonsai displays at shows for others to enjoy.  
This website allows us to reach our Members and share information with others who have an interest in bonsai.  We hope you find the information useful and that your visit to our website is enjoyable.
If you want to find out more, or have a question that you are looking for some guidance on, you can contact us on this website using the form on our Contact page.
WHAT INFORMATION DO WE COLLECT?
We wish to collect the following personal information from you:
- name,
- email address(s),
- postal address,
- telephone number(s).
HOW DO WE USE PERSONAL INFORMATION?
We collect your personal information when you email EASTLEIGH BONSAI SOCIETY or complete a contact form, sign up to receive material, etc. We will use your information to communicate with you with respect to developments, upcoming events, activities, and other design or marketing information you may request. The information will be used to support communication by:
- personalisation of the information we share with you
- delivering communication via email
- carrying out polls and surveys
- research and development purposes
- providing goods and services.
WHAT LEGAL BASIS DO WE HAVE FOR PROCESSING YOUR PERSONAL DATA?
We collect this information with your consent which you may withdraw at any time.
You may withdraw and manage your consent by contacting us by email or through this website.
Please include the phrase Personal Data Consent in the subject line or at the beginning of your email; it would help us in the administration of the information.
WHEN DO WE SHARE PERSONAL DATA?
How will WE share the data?
We collect your information solely for use to promote and inform you about the activity of EASTLEIGH BONSAI SOCIETY.
We will not sell nor share your information with other groups, organisations and/or individuals or third parties, except as we may be required to do by law.
WHAT SAFEGUARDS WILL WE HAVE IN PLACE?
To protect your personal information, we hold it on a cloud-based server in encrypted files and not on any mail system. Only individuals of the EASTLEIGH BONSAI SOCIETY committee/management team will have access to this file.
WHAT PARTIES MAY WE SHARE THE DATA WITH AND WHY?
We will neither sell nor share your information with other groups, organisations and/or individuals or third parties, except as we may be required to do by law.
WHERE DO WE STORE AND PROCESS PERSONAL DATA?
To protect your personal information, we hold it on a cloud-based server in encrypted files and not on any mail system.
HOW LONG DO WE KEEP YOUR PERSONAL DATA FOR?
We will hold your information for one year after you contact us, or you choose to withdraw consent to our retention and use of your information.
After one year you will be removed from circulation lists, etc. within the limitations of any applicable law.
We will send one email on or near the anniversary that your information was entered, confirming that your information will be removed. This email is to provide you with the opportunity to renew permission, prior to permanent omission of your information. Your information will be permanently removed after the entry anniversary, unless we hear to the contrary from you.
We will review our lists once a quarter.
WHAT ARE YOUR RIGHTS IN RELATION TO PERSONAL DATA?
Under the General Data Protection Regulation (GDPR), we are required to manage access and control your personal information. The purpose of this policy note is to inform you how we respect your rights in respect of:
- access to personal information
- correction and deletion
- withdrawal of consent (if processing data on condition of consent)
- data portability
- restriction of processing and objection
- lodging a complaint with the Information Commissioner's Office
This is a general statement of your rights not a full statement.
LODGING A COMPLAINT WITH THE INFORMATION COMMISSIONER'S OFFICE
In the event of needing to make a complaint to the Information Commissioner after trying to resolve the matter with EASTLEIGH BONSAI SOCIETY you can see various routes to address your concerns on the Information Commissioner's Office on their website at:
https://ico.org.uk/make-a-complaint/
or call them on their helpline on 0303 123 1113.
USE OF AUTOMATED DECISION-MAKING AND PROFILING
We do not use automated decision-making or profiling software.
HOW TO CONTACT US
You may contact us by email, using the form on our Contact page.
This address is connected to the EASTLEIGH BONSAI SOCIETY committee/management team which will respond to, and deal with your concerns and requests in a timely manner. In general, we will try and ensure that this is within 48 hours, but on occasions this may extend.
USE OF COOKIES AND OTHER TECHNOLOGIES
We will use cookies on our website to monitor traffic and areas of interest on our website. This will be anonymised in as far as the software allows and be used to improve the content of our site and its interest value, and not to target individuals.
LINKING TO OTHER WEBSITES / THIRD PARTY CONTENT
Information and links are provided in good faith, you should take appropriate measures to protect your personal information and systems before proceeding as we do not warranty, endorse and/or confirm that the information or link is correct, safe or viable to address your issue.
While we take some measures to check our systems, websites and emails to avoid transferring any agent (harmful or damaging code, software, viruses, etc.) you should take measures appropriate to your system and circumstances to ensure no agent inadvertently compromises your system.
REVISIONS
EASTLEIGH BONSAI SOCIETY committee may from time to time issue revised versions of these Rules.
This is Version 1.0
Slide 1
© Copyright Eastleigh Bonsai Society 2021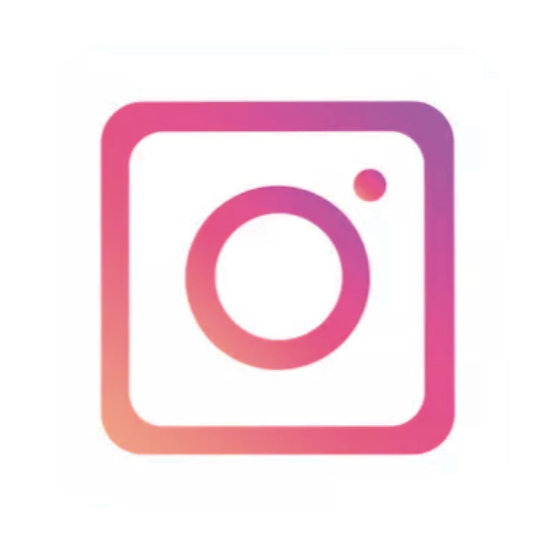 ℗ Phonogram Copyright Eastleigh Bonsai Society 2021
___________________________________________________________________________________________________________________________________________________________________________